What is the general recruitment process?
In order for us to assist you, you will need to go to our Job Page on our home Page. There you will find, all of the current jobs that we have available. Please watch this YouTube video that can provide you with more information, on who we can assist and what the requirements will be. On the Job Board it also shows whether you must be an EU Citizen or if all are welcome to apply.
Once you have viewed the jobs that we have available, and found a role that you meet the requirements for, will you then need to follow the step by step instructions below, along with videos to assist you in making the process simple and easy.
Once all the steps below are completed, and we confirm, that your skills match those of the role, will we then present this to the Company. Once the Client then shows interest in moving forward with your application, will we then arrange an online interview for you, with the hiring Director, of the Company in question.
Once you are accepted, will we at Jobpertunity then handle all of the paperwork required, and sponsor your Visa. We will guide you through the whole process of immigration and everything else needed to make you a legal resident in the Netherlands.
Step by step
recruitment process
1 Complete your CV/Resume, by using our Templates below
After you have viewed, and found a role that you wish to apply for on our Job Board, will you then be required to add your information on the Resume Template/s below, and save this to either a file on your computer, or your Desktop. This will be required in order to apply for the role.
There is an English Resume Template and a Dutch Resume Template. All candidates must complete the English Resume Template. Those that speak Dutch/Afrikaans/are able to learn the Dutch language in 3 months will need to complete a Dutch Resume Template as well. If you are unable to do this, you can email Ingrid at  ivanpinxteren@yahoo.com she will be able to assist, at a fee, to be discussed with her Directly.
Watch this Youtube Video for more information on how to edit the Template and transfer info over.
2 Complete The Personality Assessment
You will need to complete one of the following personality assessments; this will take approximately 10 -15 minutes to complete. Please keep this saved in a folder on your Computer, further instructions on where to send the results, will be given once you are shortlisted. You can select either one of the following Assessments to complete 16 Personalities assessment or you can complete the Tony Robins assessment.
3 Apply for a role
Go to the job board on our home page, select the job that you wish to apply for, then select Apply. You will then be required to add in your Name, Email Address, Phone Number, then upload your CV, the one that you have completed and saved on the Template we provided as per Step 1. Click on Submit. You will then be required to Complete your video interview, select this to proceed.
Watch this Video on how to apply for a role on the job board.
4 Conducting Your Video interview Via SparkHire
Once you have clicked on Complete Your Video Interview, you will need to set up an Account with SparkHire, do NOT select the LinkedIn option as your name and email address needs to match the info that you entered in Step 3. If this is not done, the system will not match your Video Interview with your Profile. After completing this, will you then need to follow the steps as instructed. In these instructions, there will be a video about us, and how we can assist, and another on the video interview itself. In the video, we will show you how to set up your laptop/computer audio, along with the tips needed and how to navigate the Video Interview. Please answer all questions provided, in the time allocated.
5 The Final Video Interview!
Once all the steps above are completed, and we confirm, that your skills match those of the role, will we then present this to the Company. Once the Client then shows interest in moving forward with your application, will we then arrange an online interview for you, with the hiring Director, of the Company in question. Please ensure that you are ready for this and watch this YouTube video so that we can have the best quality video interview.
6 Hired!
Once you've been accepted by the company we start the immigration process and provide you with the necessary information.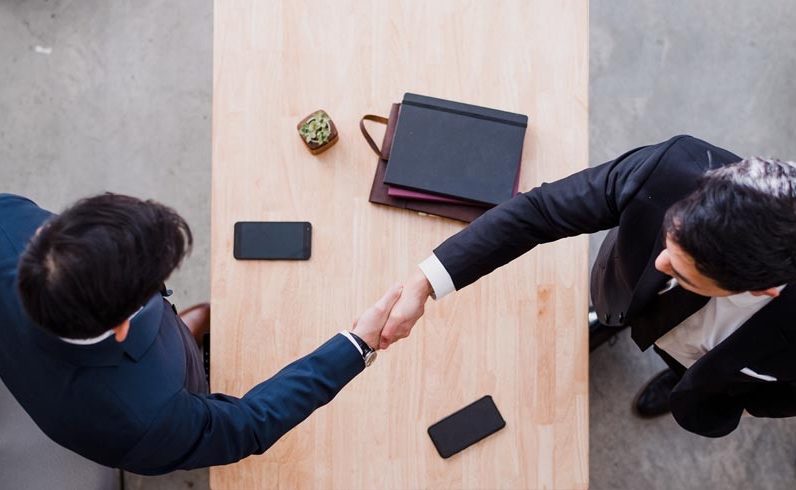 How long before I find out if I have been hired?
The decision to hire you is made by the company you had an interview with. Normally we know within a week after the interview. Please note that we cannot process your application or determine if you are a successful candidate until we have received all of the required documentation.
You can prepare by reading the frequently asked questions on this website. Also you can start learning Dutch with an app like "Nederlands voor buitenlanders" which you can get on the Apple App Store or the Google Play Store.

There are packing–checklist online for the usual things you need to relocate abroad, like here. Other important things to consider are: Your Birth certificate (for the registration here in the municipal personal records database), your ID with the VISA sticker,  Health insurance which we can arrange for you as soon as you are registered in the Netherlands, a social security number (in Dutch BSN = burger service nummer) and a bank account which you can arrange when you have the BSN number and are registered here.

Yes, if you are here for the long term. It is best if you wait for a year after you started here in the Netherlands. In that year you can settle, get used to life in the Netherlands and make necessary arrangements. After that you can apply for a residence permit for your partner / children. If you are married you will need your marriage certificate (translated and legalized). Candidates from South Africa need the unabridged marriage certificate (translated and legalized, this can take up to 3 months).
Information and a video about the process and conditions can be found on the IND website and Youtube respectively.

Yes, they can do this using a short stay visa or a type c visa. The application always needs to be done at the embassy in the country they live by them ( it does not go through the IND here in the Netherlands).

There are several conditions to there stay which include:

1.The visa has a maximum duration of 90 days.

2.The family member must have sufficient financial resources (at least € 55.00 per day per person), they will check that at the embassy, it has to be proven with bank statements / cash / cheques.

3.They must have medical travel insurance, it must cover at least the following costs of the return to country of origin for medical reasons, urgent medical care and emergency treatment hospital in the Schengen area.

4.They must provide sufficient reasons to return to country of origin when the visa expires. For example because of work or having a businesses, children returning to school or owning a home. A return ticket alone is not enough and If the person visiting cannot sufficiently demonstrate reason to return they will be denied a visa.

5. There is also a so called risk of establishment and they will not receive the permit. On the IND website, there are English checklists on what is needed for a short stay visa (passport, passport photos, ticket, (option on) return ticket, hotel reservation, etc.)

There is a column you can read of an Indian student and his experiences. The first part of the column you can read below. The rest of the column can be found here.

"What does the life of a person of colour in the Netherlands look like? Our columnist Vishal Onkhar writes about his experiences with everyday racism.In light of the recent protests worldwide regarding systemic racism, I'd like to draw your attention to my experiences as an Indian man in the Netherlands. I suspect that my circumstances resonate with those of fellowIndians and members of other ethnic minorities, and that my feelings on this social issue echo their own. But let me start off by saying that I am of the opinion that racism in the USA and racism in the Netherlands are two wholly different beasts. The Dutch pride themselves on how tolerant and open–minded they are, and for good reason –I must admit I had to rack my brains to recollect specific incidents of racism I have faced. Perhaps these will open a window into the life of a person of colour in the Netherlands today."

Yes, not only that but you will have an interview with the person who is responsible for hiring at the company. You can get an impression of the workplace by asking them questions.

We always look for housing in the direct area of the company. Sometimes you will stay at an hotel for the first couple of days. We advise to arrange housing yourself as soon as possible when you are here, that way you can look for housing according your needs. It's generally also cheaper when you have your own housing.

For the housing costs it depends on the place where you will be located. In the rural areas housing is less expensive than in the urban area. For a room the costs are roughly between 400 and 600 euros per month. Again, if you arrange it yourself you can get housing better suited for your needs and/or cheaper housing.

Food costs depend on what you eat and where you buy it. If you chose the discounter supermarkets it will be a lot cheaper. A general idea of the cost of living you can get here.

For having a car there are several costs including tax, insurance and fuel, the amount of tax is dependent on the type of car, the weight, the fuel and the place you live. There is calculator where you can calculate this here.

Insurance costs depend on the type of insurance you want and other variables like the type of car, your age, number of claim–free years etc. In The Netherlands it is mandatory for all cars to have at least a third party liability car insurance. This insurance is called WA (Wettelijke Aansprakelijkheid in Dutch) which covers damages inflicted with your own car to other people and their property. You can also choose more comprehensive coverage, which is called WA Plus or All Risk coverage.You can get an idea of the premiums on websites such as independer.nl.

The premium for the health insurance (as of 2020) option we can arrange for you is € 108 per month.The premium applies to every person obliged to be insured aged 18 or over.

When you register yourself as an inhabitant in the administration of the place you are going to live in the Netherlands they need to see your birth certificate (translated and legalised).

Submitting an application to the IND often means that you also have to include documents from abroad. These documents have to be written in Dutch, English, French or German. Or they have to be translated. Foreign official documents and the translation usually need to be legalised. More information can be found on the webpage of the IND: https://ind.nl/en/Pages/legalisation-and-translation-of-official-documents.aspx

Your address is used to contact you and send you letters. It is important that you register in the correct municipal administration as soon as possible at all times.
When you relocate or move to a different house you have to update your address in the municipal administration of the place you move to. Also please notify the IND / Immigration that your address is changed. The address registered by IND / will be used to send you letters regarding your permit.
How to make a video resume & Skype interview
To properly introduce you to a possibly interested company we highly recommend you make a video resume with a brief introduction. In this video you can give a brief introduction about who you are, your work history, your education history and your personal interests.
In addition to video resumes, you will also have a Skype interviews with us and possibly with your future employer. This will help both parties to determine wether you are a good fit for the company and the current team.
We recommend checking the videos mentioned below to prepare yourself best as possible for your video resume and Skype interviews.